What is natural hair? I've often heard this term in salons but didn't really understand what it meant. In a strict word definition, natural hair is hair that has not been altered by relaxers, texturizers or other chemical straighteners. However, it usually refers to that of an Afro hairstyle.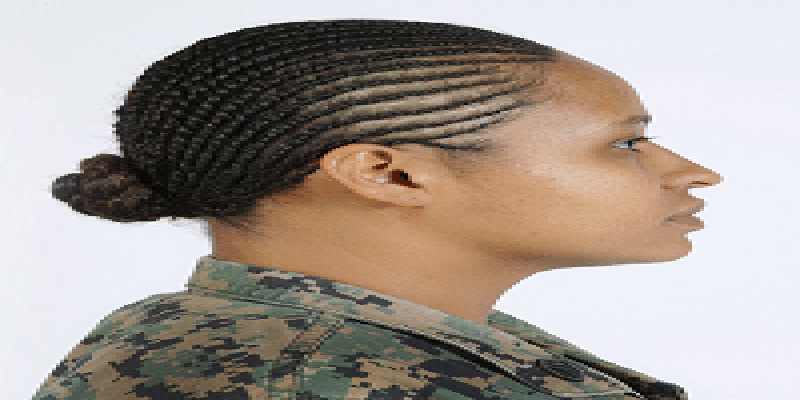 While the Afro hairstyle lets out that natural beauty, there are other styles suited for those with natural hair. Protective styling is important for this hair type you need to be able to reduce knots and tangles. Moreover, you need to be able to protect the ends of your hair strands. Protective styling encourages growth retention while keeping hair soft. It doesn't require constant manipulation or daily upkeep either.
Why People Prefer the Flat Twist
There are many kinds of protective hair styling. One of the easiest is called the flat twist. Women with natural hair prefer the flat twist for its convenience. It's easier to make and requires the least amount of time to create and undo. It is also great if you want to get another style immediately after the flat twist. When you remove your twist, (referred to as a twist out), which, depending on your hair type could be coils, puffs or spiral curls. Flat twists can last for up to six weeks, and you can still wash and shampoo them without having to untwist and re-twist.
The Flat Twist and How to Create It
Flat twists are two-strand twists that are twisted around each other down to the end of the nape or further. They are similar to cornrows but are much easier to achieve. Below is a step by step guide on how to create this fun yet protective style for natural hair.
Step 1: Parting
Begin at the hairline going straight down to the nape. Using the end of a rat-tail comb will make this easier and the partings neater.
Step 2: Sectioning
Start with a small section at the hairline. Divide this section into two equal parts.
Step 3: Twisting
Begin twisting the two parts of hair sections around each other. Move back and gently incorporate hair from the parted section into the twists. Be sure to apply only the right amount of tension so as not to damage the hair follicles. Twisting too tightly can also be painful.
Step 4: Securing
Natural hair can usually secure itself, but butterfly clips, barrettes, and elastics are an adorable addition especially suited to younger girls with longer hair.
Follow the same process for the rest of your hair. Some people prefer to stop where the twist is no longer attached to the scalp and gather the remaining part up into a bun or a ponytail.
Styling Your Flat Twists
You'll find yourself becoming more creative with the flat twist as you get more comfortable with your technique. Here are some flat twist hairstyles you can try:
• Side Swept – Instead of sectioning hair from the hairline down to the nape, this hairstyle can be achieved by starting with one side going to the other for that side swept feel.
• Zigzag Twists – Begin as you would with the Side Swept style. To get the zigzag look, start the next section from where you ended the first one and repeat.
• Twin twists in a Bun – Simply create two flat twists on both sides of your head and gather hair into a bun near the nape. Easy to do but will give you that classic and elegant look.
It is important to remember that the flat twist is not just merely a fashion statement but a type of protective hairstyle. In essence, when you wear a flat twist, you are protecting your hair from damage your hair might incur when opting for the usual styling products.